The environmental science and remediation industry is chock-full of guidance documents. Some are wonderful resources, while others are a colossal waste of time. Some pass rigorous peer review processes prior to publication, while others are written in a vacuum. Whether you are reviewing one, learning from one or getting ready to participate in the creation of one, there are important fundamental concepts to consider in what makes one great. Every great guidance document shares the following qualities:
The audience and purpose are clear
The significance is clear and concise
There is a current "go to" resource
There is wide range acceptance or concurrence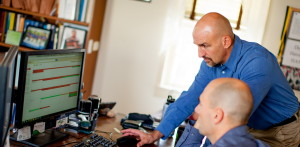 Clear Intentions to Audience
A user of any guidance should know within the first couple pages, if not by title, if the guidance is intended for him/her and what the purpose is. Generally, there are three primary purposes of guidance:
To Inform a general audience by compiling multiple ideas, publications and research work into one concise document
To Standardize a set of practices to reduce inconsistent behavior between practitioners
To Regulate the user by either providing clarity or expanding regulatory language or by being incorporated into law
As you can imagine, the three categories listed above are not listed by importance. Informational documents are somewhat flexible in their usage while those that are referenced by law are not.
Significance
The resources which go into developing guidance documents are sometimes astounding. I have estimated the costs of human time, travel, and resources on a key industry document for which I had a leadership role and my estimate was very near $900,000. I was probably low. With this amount of resources, the whole project should start with the conversation of significance. Then, make sure the concept stays throughout the document in a very concise manner. The significance is simply why the document is important and what problem it is trying to solve.
Current "Go To" Resource
Many of the great guidance documents have that one set of tables, charts, figures, appendices, or matrices that make it a great resource. You pick them back up knowing exactly where you are going to go in it. The bad ones you look at as 100 pages of words and just go "ugh". The resource also must be current or the user must know if the material has the potential to be out of date.

Concurrence
Acceptance of a guidance document comes in many forms. Many industry leaders use Standard Development Organizations (SDOs), such as ASTM or ANSI, as an avenue for publishing guidance due to their rigorous concurrence procedures, such as balanced voting. Concurrence may also come in far less formal and less timely methods. For example, a guidance may be written by a state agency or small work group and become accepted industry wide simply based on use and word of mouth. This form of concurrence may take months or years following publication. An example may be a new, innovative but controversial guidance that takes years to "catch on."
Take Home Message
Understanding the criteria listed above will help any user understand the applicability of an industry guidance document. More importantly, if starting one, this list provides a good starting point from which to base future discussions.