By and large, most people in the US are quite fortunate to have access to a wide variety of foods from all over the world no matter what the season. Although this is a cultural norm, have you ever stopped to think about where your food is coming from and how your choices impact the environment and your local farmers?
It is estimated that the average American meal travels about 1500 miles to get from farm to plate.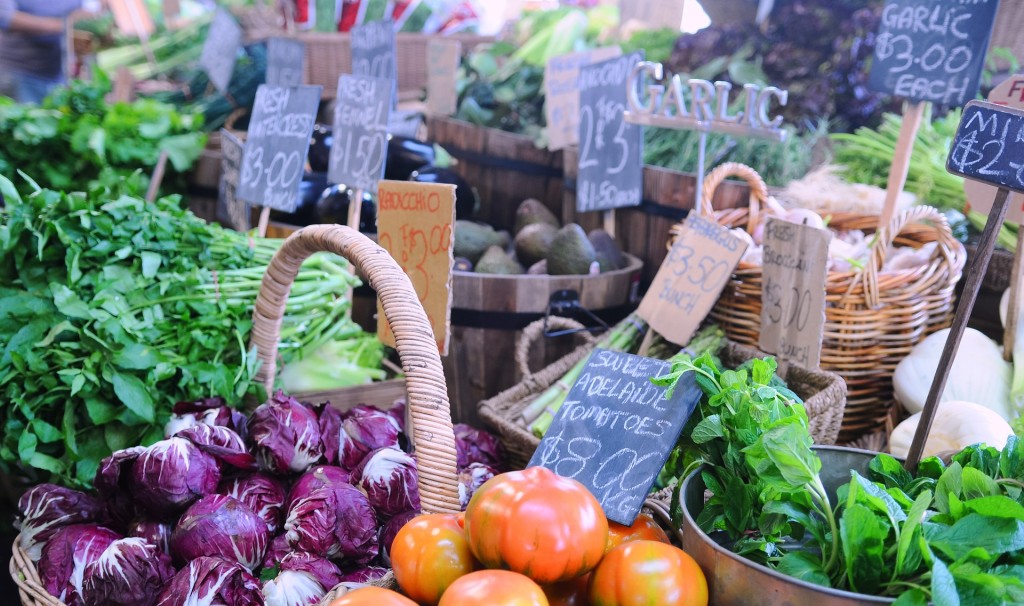 Why is this cause for concern?
This long-distance, large-scale transportation of food consumes large quantities of fossil fuels. It is estimated that we currently put almost 10 kcal of fossil fuel energy into our food system for every 1 kcal of energy we get as food. Simply put, that is not an efficient energy exchange.
Transporting food over long distances also generates great quantities of carbon dioxide emissions. Some forms of transport are more polluting than others. Airfreight generates 50 times more CO2 than shipping by boat. Since boats are slow, and in our increasing demand for fresh food, food is increasingly being shipped by faster, more polluting means.
The Benefits of Eating Local and Seasonal Foods
In an effort to decrease the amount of energy used in food transportation, many Americans have been transitioning to support their local food systems by increasing their spending at local farmers' markets. We can eat locally and seasonally with very little sacrifice. Still, some crops simply aren't appropriate for our climate but we can begin to look at imported foods as things that supplement our local foods, rather than supplant them. Rebuilding a local food system doesn't mean you never eat anything that has flown overseas, it just means that you start with what is fresh, local and seasonal. Shopping at the farmers' market, maintaining a home garden, or participating in a community-supported agriculture program (CSA) are wonderful ways to support your local food system. At the same time, we help build food security for future generations; feed ourselves and our families food that is delicious, fresh, and nutritious; and support small-scale local farmers as they work each day to steward our land.